So a cool thing happened to me today.
I was on my email, writing up a quick email, and you know how you get those floating ads at the top of the screen? (Well, maybe you don't. My main email is Juno, and it has those ads on top of the screen, and usually in a sidebar on the right.) So, I'm writing an email, and this Amazon pops up, giving me a list of books I might enjoy, based on my recent searches. LOOK what it offered me!
See that book on the left? Destiny's Son? By Katrina DeLallo? I did this as a job on oDesk, and look at that! Offering me my own Kindle Edition of my own book. How funny and amazing is that?
Anyway,
I
thought it was funny and amazing.
On to other things. Over the weekend I was able to stay at this luxurious house while the owners were out of town. Me and my sister(s) stayed, taking care of the two cats. We enjoyed the most marvelous Jacuzzi - and Oh My Goodness! If I ever become rich and famous I am
so
buying a Jacuzzi!! - and after that we watched THIS movie:
It was BRILLIANT! I happen to love both Channing Tatum and Jamie Bell, and they were amazing in this! I loved the whole way the fighting was filmed, because you got the impression of the violence of those times - I mean, the baddies were Picts, and they were creeeeeeepy!!! Their druids most especially... - but the filming was done so well you never actually saw the violent bits. You just got the idea. The story was such a great story about friendship and adventure, and the two of these boys started off not really fond of each other at all, and became such great friends at the end. Friends, mark you. Nothing more. :) After watching it, my sisters and I were on this "Romans!!" high, and stayed up quite late, feeling quite bold and dashing and needing to sword fight. Or something. The scenery was gorgeous too. Loved it so much!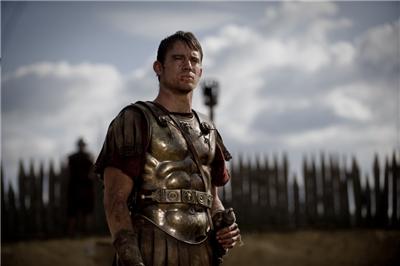 So far, that's all the really exciting news for my week. How about you? What's going on in your lives?
Cheers! Hurray for the Romans! God bless! :)
Cat